Keyless Entry
Use of Wireless Locks on Residence Hall Rooms
The University is migrating away from magstripe card access readers to smartcard readers in high security areas such as the residence halls. Smartcard readers have been installed in Lora Robins Court, Marsh Hall, Dennis Hall, Robins Hall and Moore Hall. All first year students are issued University of Richmond ID cards with smartcard technology. Students cannot punch a hole in their card because it will disable the smartcard functionality. The charge for replacing a smartcard with a hole in it is $30.
To get into their room, students will hold their card vertically against the smartcard symbol under the keypad on the lock. The locks utilize dual authentication meaning, once you present your card, the reader will blink red/green prompting you to enter your unique 4-digit PIN and the pound (#) sign to activate the lock. First year students living on campus should log into onecardweb.richmond.edu prior to arrival in August to set their PIN. You cannot use your roommate's PIN to get into your room.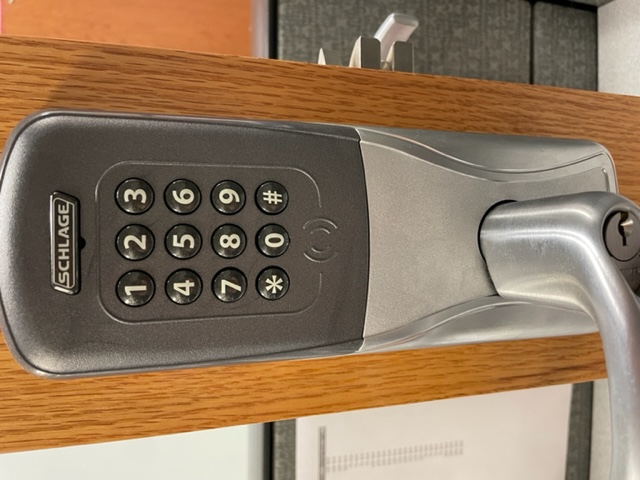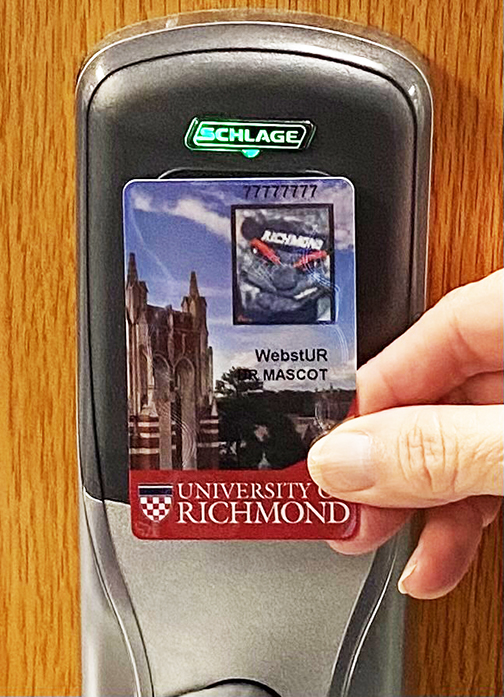 Until the magstripe locks are swapped out on the other residence hall rooms, students assigned to those halls will swipe their UR ID card's magstripe in the lock. The "Schlage" button at the top of the lock will blink red/green prompting you to enter your 4-digit PIN and the pound (#) sign. Returning students may use the same PIN as previous semesters or may log in to onecardweb.richmond.edu to change their PIN.
University personnel who require access to the residence halls (URPD, Facilities, and Residence Life, among others) will also be authorized to access your room in case of an emergency, to make repairs or for inspections.